Kenny Wayne Shepherd – Transmission Statement
Car nut and ace musician Shepherd is in town to talk about the forthcoming album Lay It On Down, the Deluxe Edition of which takes book form and indulges in selected vehicle and guitar images. Pete and Kenny talk through the new record contents and all matters related. Shepherd is gifted the MOJO edition covering the re-vamped Sgt Pepper album, guitar picks are traded…
John Bull/Rockrpix Photography
Before we talk about your new record, Kenny I want to invite you to say anything you might wish to about the passing of Gregg Allman
 KWS: (Sighs) Yeah..I spent time with him over the years here and there, we toured with the Allman Brothers many different times in the course of my career, particularly in the early days..I mean, he's part of a band that carved out a unique and significant sound for themselves. Influenced all the rock music that we know, today. A tremendous songwriter, great vocalist, multi-instrumentalist…in my experiences on a personal level he was always very friendly to me. So it's a big loss, any time we lose somebody who has touched SO many people, followers it's a huge loss – but he was sick for a while and so a lot of folk saw it coming. We filled in, back in the States as Gregg had a co-headline tour booked with Z Z Top and then he had to cancel because of health problems. We had to step in and do some of those shows so they could happen, in his place. So yes, a lot of people did see it coming but it doesn't make it any easier to bear when it does happen.
Warren (Haynes) said pretty much the same thing when I spoke to him recently. Thing is, I was with Devon just days before Gregg passed when he played here and we met up after his own show, but I opted not to raise family in that conversation, as I didn't know the state of play on his Dad.
I understand that, Pete. That Allmans band has certainly influenced an unknown amount of musicians, all over the world as well. And that sound within rock'n'roll. And that's because they were so heavily steeped in the Blues, like so many of the great acts that started off pretty much being fans of the Blues
What impressed me was the improvisation..take Dreams, I have a few versions and they each go to different places…talking of places – Lay It On Down!  I have written down in my notes 'If I'm getting this, Kenny is presenting us with a collection of short stories set in song '..I had no notes, just the stream then. Puts the record into the territory of telling tales, like James Taylor at heart
I would say that is a pretty relevant observation. There was an intention on this album from the outset to tell good stories, in each song..and some unique stories even if not quite literal in that they actually happened, based on examples from my life. Because a lot of the times I will draw from my own experiences and those of people that I'm writing with, all mixed in. Just go for direction from an experience in life and build a song out of it. But the song Ride Of My Life that is not from my life, it's just a fun story about a guy running from the cops. With a beautiful woman in the car with him who has no idea what's going on!  So yes the aim is indeed to have entertaining but very good stories that have significant lyrics, y'know?
On that very song, I have got here 'Hard rock that swings. Layton – wow! Insanely catchy, intense guitar'.
Ha! But if you listen to the lyric..
You have the unusual chance here to punch me in the head if I'm wrong!
(Laughs) No, no! I agree with all that for sure but the lyric itself is about a guy on the run from the Police. Leaving Los Angeles, after whatever it is has happened and it's never told in the song what that was, what crime he committed. He's picked up this girl, she's an innocent bystander..and that's not my life but it was a fun story to write
The album's spirit – not the sound – reminds me of Dylan's Blood On The Tracks album – an excellent collection of stories. Tangled Up In Blue…he probably didn't get from that girl Shelter From The Storm, but it doesn't matter as the story pulls you in..
(Warmly) Yeah! Exactly! Yes, this album is very much about the stories in the songs, as much as it is about the guitar-playing and what great musicians we have performing on the record
Well, you – and they – don't have anything to prove
No, I don't think that I do have anything to prove, as such. I feel I didn't have anything more like that in my head after my second album. The first record you do maybe you feel you may have something to prove BUT you don't then know if anyone is going to get to hear it. As an unknown artist you have no idea whether you are going to find any success. Whether the doors will be opened to you OR if they will be slammed in your face. The first album did exceptionally well and sold over a million copies. So with the second album everybody is like 'Hmm..well…the sophomore slump..maybe '..a lot of times the second album by an artist isn't as good..but my second album sold better than the first..
If anyone says that slump thing's inevitable, I say 'The Doors – Strange Days'
Right! But so many artists will either lose their way or not succeed in being different enough. For whatever reason.
Or the company says – 'Give us another one of those, kiddo'
Yes! I do whatever album I am feeling at the time and hope. You can't let anyone dictate that to you. So with the second album, I felt that the fans had allowed me the opportunity to not prove who I am and to develop
Nobody wants to make the same record over and over. Baby Got Gone – a very punchy opener. Had a tinge of Steppenwolf about it. Great vocal arrangement, see what strikes me about this record is the vocal arrangements do punch home, whether you were intending to emphasise that or not       
Thank you. I would say there's two things to that – one is the songwriting and on that particular song it was one of several done with new collaborators I was writing with. That's not something you can just start doing with anybody. I have tried to write with a lot of people and it didn't quite work out. But then I started honing in on those where I really felt some chemistry would evolve.  So that and my producer Marshall Altman, now he was lead vocalist in his own band and has A & R experience but he is a singer! And I as a vocalist have gotten more comfortable, too
Diamonds & Gold has this fanfare beginning, quite a rich horn sound to it. Were you going for a Memphis vibe on that, I wonder?
Yes, that's a little bit of Memphis, a lot of R&B in the phrasing BUT current R&B if you will in the delivery of the verses, trying to bring both old and new influences into a contemporary composition into the blues sound that I am known for
I like the wah, it's a bit Zappa-ish, it's a bumpy riff isn't it?
Oh yes, it's a good one I think to get people moving, dancing
Nothing But The Night – great funk track. A touch of Storyville. Is that you singing?
That's Noah
Expanding his vocal range isn't he? Is this disguising your vampire tendencies?
(Laughs) No ! but..the interesting thing about that song is that Marshall the producer, I saw him one day and he said 'You need to write a song at this tempo '  and he gave me a number…BPM…so we went and wrote a song ..came out sorta dark and smoky..and so Nothing But The Night is what came out of that
Sounds like an Octavia here and there
Yeah, it is.
The title track Lay It On Down. Very warm vocal, seems to be about empathy.
It's for people in some kind of distress. We all know somebody who is going through hard times. People then cannot see the qualities in themselves that will save them. Others can and it makes them love them. A message of 'allow yourself to be loved', y'know. The feeling of not being good enough is I think something we have all experienced at one time or another.
For me, a James Taylor moment and well done. She's Money, about a sparky woman and a kind of Zydeco, hard chug vibe about it
To me that's just a fun song. A whimsical thing, yes about a feisty woman. A Louisiana sound
You're very Clapton on your guitar phrasing on that. The ballad Hard Lesson Learned – that has a Gregg Allman tinge to it, who's doing the pedal steel?
Ah, Marshall found him and brought him in to the session. And in fact he overdubbed that. I kept listening to the song and thought it did need some pedal steel.
Down For Love..a crisp shuffle.  Almost a Bad Company feel
Yes, it's got a good chorus which is something Paul Rodgers does very well of course. It has a good Texas shuffle to it. That is a blues song that people would expect to hear from me
How Low Can You Go – it's so lively. And in my mind I see the Delmark label going round on the turntable! I love the descending bridge on that and such cool guitar, you must have been inspired on that one?
(Emphatically) Yes I was! And that bridge was a suggestion from my bass player Kevin as we had the main riff and it's powerful, but we gotta break it up with another element for the song.
Louisiana Rain is all atmosphere..the soft reply vocal to Noah's is that you?
Yeah. To me that song is significant because it is very much about me. I am from Louisiana and I have been all over the world, all these different places. But that place will always be home, to me.
A beautiful warm piano sound on that, I think that's what makes it. Great touch. So, what's my favourite track on this record?
(Ponders) OK from your comments maybe Ride Of Your Life?
Nothing But The Night
That's great! Cos to me that is one of the most sonically original sounding songs that we included here..oh that's good
You are SO lucky having Layton in your band
He is so great, man! It's all in the wrists with him, getting those sounds so well . If you watch Buddy Rich on film then see Chris the influence becomes immediately apparent
I learned to play from The Dudley Moore jazz trio records. Played along pretending I was the guitar player, fourth member
I did exactly that with the SRV records as a kid …so when I first played with Chris it was so very natural!
What gives you the most kick nowadays, from playing live?
I think the emotional connection..I can feel when I am in that zone
I know when I play well and nobody can tell me I was good, when I wasn't
Right! And it's funny – you can think you had a horrible show and people say it was the best they have seen you ! Are you coming to Ramblin' Man?
See you there and thanks
Pete Sargeant

<!– tower –>
style="display:inline-block;width:300px;height:600px"
data-ad-client="ca-pub-5118727284236050"
data-ad-slot="4083681723">

(Many thanks to Kenny and all of the UK team at Mascot Label Group)
All Live Photos Credited to John Bull/Rockrpix Photography
The Kenny Wayne Shepherd Band's new album 'Lay It On Down' is out now on Provogue Records/Mascot Label Group.
You can read our review of the album here: http://bit.ly/2g2NK3T
For more information visit Kenny's official website here: http://bit.ly/2qG9qq1
In addition, The Kenny Wayne Shepherd Band will be touring the UK in Autumn 2017 at the following venues: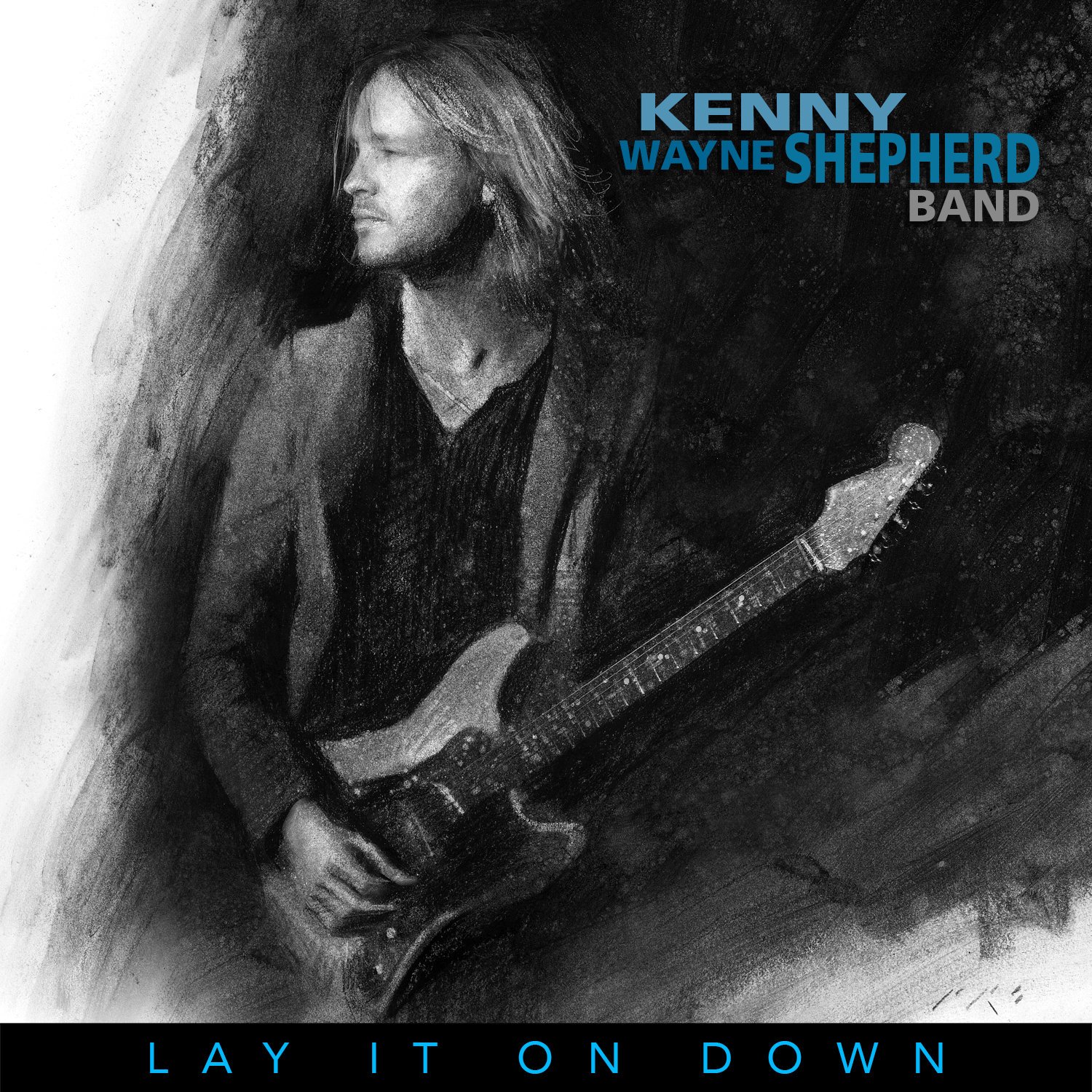 Friday 27th October 2017 – Mr Kyps, Poole, United Kingdom http://bit.ly/2keVXCR
Saturday 28th October 2017 – Bluesfest London (Co-Headline Show With Gov't Mule), Indigo @ O2, Greenwich, London, United Kingdom http://bit.ly/2xoTQzD
Monday 30th October 2017 – The Assembly, Leamington Spa, United Kingdom http://bit.ly/2gDTFKl
Tuesday 31st October 2017 – Tramshed, Cardiff, Wales, United Kingdom http://bit.ly/2nayiAW
Wednesday 1st November 2017 – Ritz, Manchester, United Kingdom http://bit.ly/2ofI9tI