Sam Way – One Way Or Another
Singer-songwriter Sam Way is a self-taught musician who has featured in billboard advertising campaigns for big brands including Chanel, Tommy Hilfiger and Diesel. With the release of his EP 'Architect' under his belt and an album scheduled for August 2017, Pete sat down with Sam for another set of customised questions. Here are his responses: 
Please identify your original home town and then describe it for us in five words
Crediton, Devon. Small market town, many pubs
Which musical instruments do you play?
The guitar and the piano – sometimes the Uke if I'm travelling
Which cinema film has the best introductory music and why?
Requiem for a Dream – So good that I think Lord of the Rings used it too! It's just epic, composed, emotive music – full of suspense and drama. What a film too.
You get to duet on a recording with Lorde – which song do you suggest for the project ? and what sort of arrangement / tempo would you go for?
Well – this is a tricky one for me. But I'm going to say 'I Need a Hero' We'd strip it back to keys and vocal layering for the intro and build it into a dark electro pop tune.  I mean – Lorde you keen?
Name a great record – any artist, any genre – with a great keyboard intro…and is there anything else you like about the recording?
Keyboard intro? This one has me a little stuck guys, all I can think of is the annoying as F*** 'Crazy Frog synth piano intro, and that is an awful song – thinking – thinking – Ok got it – RAY CHARLES, the don, 'Mess Around' that jazzy intro that throws you into the chorus line is so infectious. Just try to stay still. I'm listening to it now.
What stage attire and colours do you favour?  Anything you avoid?
I avoid black tops, as you can blend into the backstage, but yes I think I've found my palate onstage. It's largely blue, with hints of brighter sunburst tones.
Is there an album you can listen to all the way through in its intended sequence? (Artist/Album )
One of my favourite albums – Fat Freddy's Drop – Based On A True Story
Can you dance? Do your relatives think you can dance?
Absolutely I can, ha! A few times when I've been totally sober I've convinced some people that I'm on ecstasy, purely though my dace floor exuberance. My mum and sister are both trained dancers. They'll be the first to take to the floor.
Which artist did you perhaps go to or happen to see without any great enthusiasm, but found that they impressed you? And why?
I saw Queen at The Isle of Wight last year, and not knowing what they would be like with Adam Lambert taking the reigns, they absolutely blew me, and everyone else around me, away. I hadn't sung/shouted the lyrics to a song so loudly, in a drunken chorus of strangers, as I did during their set. It was powerful and moving too.
Two free tickets arrive for a concert – who would be on your wishlist (that you have not seen before !)…..and choose an opening act, too
Dr Dre – support from Nick Mulvey
When composing do the lyrics arrive before the melody/chords?
It can work either way, but to really start locking in the structure of a song, I need some melody.
The radio is playing – what song would make you go over and turn up the volume? Which song would you run to turn OFF??
LOUDER …. Sorry – Justin Bieber – lol – and Off….hmmmm….Pillow Talk –
When putting your album 'Archetype' together which are the things you wanted to stress or feature heavily? And what did you strive to avoid, or limit?
Everything needs to be just right, the strings need to be rich and are always important to me, I wanted the words to be heartfelt and clear and this time, unlike in my last EP, rhythm and drums were integral to every track
Name your favourite David Bowie song – why do you rate it? 
Shock horror – was never brought up with Bowie.
Name two albums by any artists that impress you with their artwork
Alt J – An Awesome Wave. Chemical Brothers – Further
Which recording by any artist, any genre makes – in your opinion – best use of a horn arrangement
Horns, man Pete, are really making me rack my brain! Love a good French Horn / Cello combo though. Ok, this might be cheating, but I LOVE the Young Blood Brass band, I have always wanted to see them live, and their track Brooklyn is just sensational. So horny.
Mark Ronson offers to play electric guitar on one of your recordings – which 'own' song or chosen song do you go for? 
I'd ask him to jump on the single I put out with Henry Dell in February, It's a fun electro pop number, called Pretty Liability, and Ronson laying down some licks on it would of course forever immortalise it at the same time and FUNKING it up…
Have you ever gone the Talent Show route? Even locally?  – what was the result?
No…just no….
Name a recording – any artist, any genre – that fades away too soon for you
Coming in two minutes and forty five seconds long, the last track on Cypress Hills seminal album 'Black Sunday' It's a riotous, fun, party jamm that has some of my favourite rap verses ever in EVER…and it deserves a better ending than a slow, uninspired fade out…
Is there a book or novel that Sam Way would like to create a film score for?
The next big trilogy, that would make sense. $ right? I read Tinkers, by Paul Harding, when I was in NYC late last year, it won the Pulitzer Prize, and as the book is beautifully descriptive, spiritual even, I would relish creating the music for it. It would be a real challenge.
Thanks for racking my brain 
Pete
, and Just Listen To This
Pete Sargeant
(Many thanks to Sam, Cat and Darcey)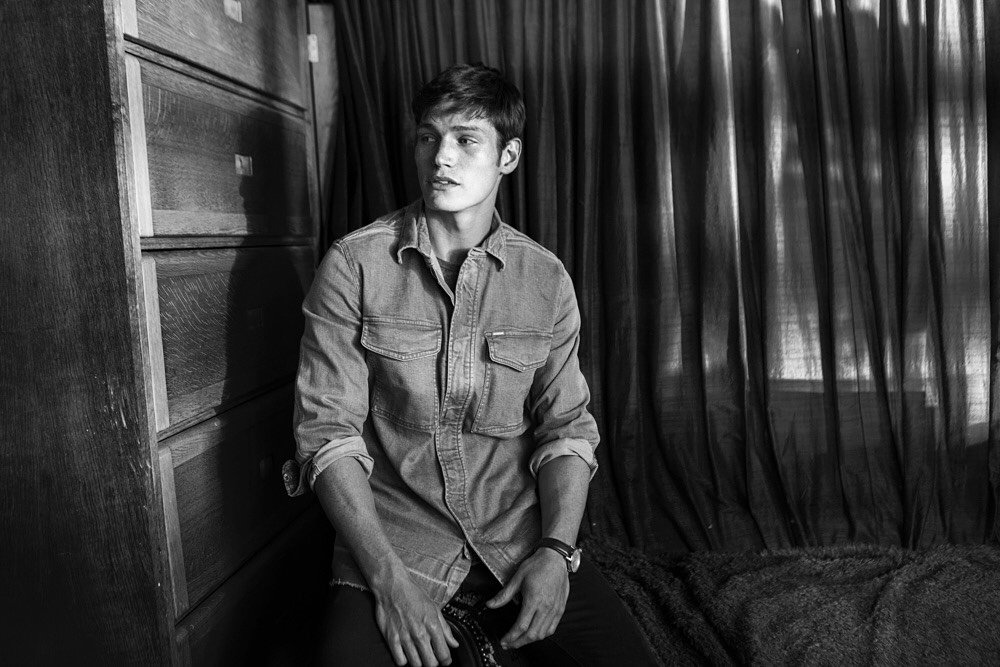 <!– tower –>
style="display:inline-block;width:300px;height:600px"
data-ad-client="ca-pub-5118727284236050"
data-ad-slot="4083681723">