Supersonic Blues Machine
Zoning In On The Blues
Mean, lean and well-connected, US blues rock outfit Supersonic Blues Machine are out promoting their new studio album on Mascot West Of Flushing, South of Frisco. The group's mainman Fabrizio Grossi has much to say on the recording of the collection, our Pete pays attention…
JLTT: Hi Fabrizio, where are you at the moment?
FG: Los Angeles, California
Your album – in sound – has what I would call Nashville-style Clarity, how did it come together?
Well now as regards Supersonic Blues Machine, I'm not that keen on genres or limitations, Pete – it's many shades of blues, there's many different things in it, in the music…it reflects all the strands of music that we've done in all our lives, in the band. There is a big element of R&B in it, that's Old School R&B and also what you might term Americana…a New Orleans influence at work, too AND a BIG amount of Soul !
Kenny and I are big suckers for Motown, then again there is a major rock element too….that's what we are at heart. So we take all that, put it in the blender and let it roll..and that's SBM!
The separation of the instruments and high quality of recording is very Nashville BUT in a grittier mode..sometimes in recordings the guitar merges with the bass too much..this though is more 3-D in sound
Well firstly then thank you cos that is one of my aims, to capture the sound that well. See. We were out to make a record like the records that we loved when we started out, when we were younger. There are very few overdubs here. It's the band and here and there a coupla other guys playing with us. My school if you like is pretty much that Less Is More. We approached the recording in a very Old School manner
So everything was miked and then recorded in a particular way and also direct mastering, we ran everything to tape. To contain that kind of feel. To make a black kind of record, in the sense of say Bobby Womack / Donny Hathaway..those recordings from the lid-sixties and early seventies, THAT style..that magic. So everything was indeed clear, not muddy at all. And we are really happy with the result. Good that you noticed that as you heard the tracks..
Let's talk about the cuts – Miracle Man has powerful guitar and slide and all BUT these are proper songs, not just vehicles for chops..
Well we are here and there featuring guests who we have jammed and played with throughout all our music careers and we try to bring something really good to each other. The reason it sounds pleasant and not pressed together is that it was not pressed together..everything you hear was put there for a reason…I try to avoid the standard heavy blues rock production and all is to get people to appreciate the messages behind the songs more. Regardless of the mega-shredding of pentatonic scales and all that kind of stuff. I did a record about five years ago with Leslie West, his comeback record we went for not just fine playing but melodic songs, the kind that Leslie can bring to life. My favourite bands in the whole world are The Beatles, Queen and Led Zeppelin. Those guys record with the personal skills they have gained that mean really it's all about the songs, that's the aim always…
That's what struck me…if I knew a girl or bloke who liked say Eddie Money I could say try this, it's a great collection of songs. With top-notch players. I Ain't Fallin' Again, a rousing tempo on this and great vocals, are you singing?
No, I do bv's and so it's mainly Lance Lopez..then on Running Whiskey of course it's Billy Gibbons, on Remedy it's Warren Haynes, then on Can't take It No More we have Walter Trout..I Ain't is a special song for me..it has the blues thing but also the California Sound, Mamas & Papas, there is soul and kind of anthemic elements. Hard rock drive ..and also the lyrics for me it's a personal song that I relate to
On Remedy, you really have captured Warren's melodic leaning
(Sighs) Warren is something else. He's one of those guys that no matter what he does it's very musical. Whether he wants to go soulier, or bluesier, or folkier..or to the moon and back ! the man has music sliding out of his pores. Warren is the co-writer of that song and as soon as Serge and I started working on that song we felt that double guitars, that Lynyrd Skynyrd thing there. Allman Brothers so we were thinking of Warren. He just took it home, with us. I appreciate your enthusiasm for this song, nothing was patched together, it was more crafted. Everyone in the band and all of our guests here, we have been through very happy times but also some dark and hard times, too. We call this a redemption record.
Tell me about Eric Gales please, because on Nightmares and Dreams it seems to hit somewhere between Jimi Hendrix and Leslie West. He's been working with Doug Pinnick of Kings X of course…to me it's the best song here, almost like a Whitesnake classic..
Eric is a force of nature, he really has the Hendrix feel inside his own style, he took it to a new world, a new planet..he comes from a place where I have no idea what's inspiring it all..he just connects to the guitar and flies..he's the person on this planet who reminds me most of Jimi..and THEN yes he's very like Leslie West (Laughs) minus the grouchiness
Eric and Robin Trower are painters, using guitars instead of brushes..when they play, they take you somewhere different..you have recorded him well, here
I learned from Sir George Martin, it's not HOW you record, it's WHAT you record..with Gales, or West or Lance Lopez who I regards as in this class, I could record them on a cheap mike from Walmart, or with the most expensive model I have in the studio and the guy's going to deliver the message and it's the emotion in it that enriches you. I can record something cleanly or whatever but if the performer doesn't have much to say, I'm sorry – it's just gonna sound like a Disney record..Eric and Leslie just play whatever they're doing like it's the last note they're ever gonna play, that's their approach
Now I do believe that the first version you heard of Ain't No Love was probably by our own Whitesnake?
Yes! It was 1983, I was over in England for a couple of weeks and I was into heavy music. Ended up going to Castle Donington and even saw Ronnie James Dio, promoting his album Holy Diver and that was just insane. So then I saw Whitesnake in maybe their best lineup, to me anyway. Moody, Cozy Powell, Bernie Marsden, Neil Murray and Jon Lord and David ! It was an incredible show. When they played that song, everything just stopped and everyone was singing along…thousands of people ! It was so moving. I said to myself that I wanted to do music like this. That connects like this. So we are in the studio and not intending to record anyone else's songs for the record but talking to Lance I said there IS one song that I have always wanted to do and explained about Ain't No Love. Lance looked at me and said 'you're kidding me, right? – my first professional gig was with Bobby Blue Bland!'
Lance said that gig got him into the blues circuit and that he was still close to the family and that they would surely bless any version we did. And that intro you hear is just the way that Bland loved Lance to play guitar for him… it's therefore a kind of tribute to his original mentor and closes the circle..musically. We love the song!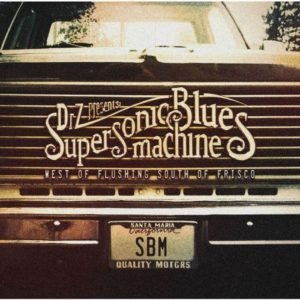 I listened to the last cut which is Watchagonnado and thought why don't these guys give this to Willie Nelson? It has a real ache to to it
(Laughs) If you know Willie Nelson, do us favour and send the song over to him! Somehow it was a Stevie Wonder / Tower of Power moment…that song is all in service to the actual lyric. Now we are not pushing any kind of religion ever, OK? But there is this kind of exploitation that goes on..of Christianity..and then you find that some of the people doing it can be the worst ****holes on the planet! I cannot forget the action of Jesus in the Temple, getting angry at the guys working it for their own benefit..if Jesus came back now, he would see the way these characters are acting…using his name to make their own agenda! What would he say ??
We have religious arguments around us all the time, here. We say it's a kind of contest – Who's got the best invisible friend?
(Laughs) Yeah that's what it is! They can't all be right..whatever works for you, go for that, I guess. As long as you're respectful. We're all sharing the same space ..Anyway, thanks for this, man..you've been asking me things no other writer has!
Pete Sargeant
(* Thanks Mascot team, Fabrizio AND our Kieran White of KW Media for images as noted)