WILKO JOHNSON  — Part One
Rocking Til The Last
We spent time taking music with the guitar ace earlier in 2013. He told Pete he didn't think he'd see the year out…….. 
Britain's leading rock'n'roll / R&B guitar stylist has been diagnosed with terminal cancer, but is determined to do one last round of concerts before he has to hang up his Telecaster. I have secured a one-to-one meet with Wilk to talk over his music and his views on life – as usual and as much as ever he has me laughing out loud a good share of the time, such is his forthright stance on just about everything. Anyone who saw an early Dr Feelgood show or any under his own name will know that Wilko Johnson doesn't do things by halves, when he hits the stage it's Adrenalin Central, machine-gun guitar, swivelling head, possessed eyes et al. The Whammy takes over….
Heading into Essex off the M25 Orbital Motorway, as ever it's the fast-chugging Canvey Island R&B music that comes into my head ; whilst it was prompted by Link Wray, the Pirates, the MC5, Chuck Berry, Larry Williams et al, it had its own drive and energy, some of the groups' singers were really good and just had that punchy authority that left the listener in no doubt that The Band Meant Business. And the electric guitar sparked everything onto life, using spluttering, staccato clipped chords interspersed with twisted chords, clusters and fast-bent blue notes as the rhythm section thundered each number along and the vocalist hollered into the mike.  My route takes me past a hairdressers called 'Blood Sweat & Shears' and a tattoo parlour named 'House of Pain'..class !! In the relatively quiet part of town where Wilk resides I park and ring the doorbell. Mr Johnson has only just awoken, once we each have a splendid mug of English Breakfast tea we start to talk many things Wilko. There have been a number of WJ interviews published over the past few days but they seemed to me to be mostly about anything but music. Time to put that right, if our man is amenable……
JLTT : The elephant in the room is clearly your current health problems. How are you coping with each day at the moment ?
WJ: (Brightly) Well you know, Pete- I don't have any health problems. I feel fit as a fiddle, this thing inside me is gonna- according to them hit me in about four to five months. They say I've got less than a year to live. And if they give me chemotherapy (laughs) it will stretch it out to a year. I didn't really want that. What I did want to know was how long would I remain feeling fit?  I've got no physical problems at all. I don't feel ill. I don't feel weak or any of those things you get. When I first got the diagnosis just before Christmas I thought the first thing I wanna do is go to Japan cause I really like it there and I've been there a lot. And it was great. I got the opportunity to do two gigs out there- Kyoto and Tokyo. And we raised over twelve thousand pounds for the Earthquake Relief. So that was quite nice to do that.
Was that with Norm and…? 
No it was with local musicians. People I knew out there.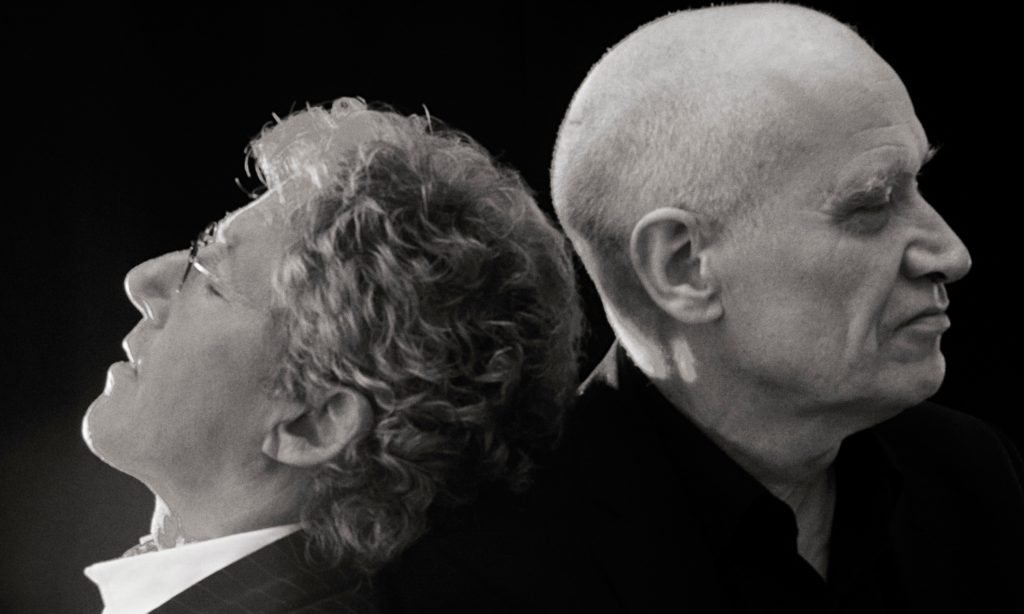 I was talking to Sonny Landreth recently and he was heading to Japan to do some gigs with Johnny Winter- so there is a great following for 'our' music.
Well, I've always found it very successful there. Must have toured there about twenty five times now, since the mid eighties. We always go down well and it was- because of all the special interest- particularly well-attended.
There's a poignancy to this, obviously because of your situation. But there is more to Japan than music- artistically and culturally it's a fascinating place, is it not?
I just really like it. I love the place and if you want a bit of tranquility, that's your place. I really like the Japanese, they get the joke. Which I like. Quite often, many nations don't
There are parts of Europe, where I don't think they get the Anglo thing at all. The Japanese love it. They embrace it. Now, I wanted to talks about the shows you intend to do soon in the UK. What's in your head as you shape those up?
Well, I am taking things step by step. The doctors told me that although I've got nine or ten months to live, I've only got four or five being healthy like this. As soon as the sickness hits me I'm not gonna play and get up on stage. I would really rather people didn't see me like that. And I don't think I would be able to give a good show. So the first thing we did was to go to Japan and that was a very good move, then when I get back from Japan we do a week of interviews, photographs and things. And we just started doing an album so I'm just hoping that I stay on my feet for these things. Early this month we are going to France for five gigs. These were already put in before the cancer business and first of all we thought do we keep them in, but I am feeling fit at the moment so we'll do what we can. Having got that done, I just hope that I'm fit for the farewell gigs in England. Then I'll be happy.
Well, that's the peaceful resolution that you're after on that front. You're still saying you want to do a good show and that's quite demanding- we know you never want to give an under par performance, indeed that's a characteristic of yours. Why is it do you think that right from Feelgood days, the French have been so keen to follow what you're up to?
I really can't answer for them. I think people everywhere like rock and roll, if it's well done. The French have some difficulty playing it but they do love listening to it.
(Laughs) That's exactly right. There are some French outfits that I really rate highly. I think they're better at songwriting than performing edgy music. My relationship with you and your music goes back to when I was very young, I had some older friends who were rock and roll experts and took me to see Jerry Lee Lewis, Chuck Berry, Fats Domino and the one group of that era they liked that was new was Dr Feelgood. Were you aware of that at the time, that you had this appeal to the older demographic AND your contemporaries?
Well, I think that one- we were young, plus I suppose I was, not entirely (dominant) but I had a lot of sway in the musical direction of it. And what I had learnt to love was the rock and roll that you are talking about. And the band too so that's what we wanted to do. It wasn't very fashionable at the time. But we just loved it. So we just wanted to play it. We were like a local group for two years or something, just cause we wanted to play that.
We first saw you about May, 75ish at a pub called The Kensington and you used to play there at weekends, we would come up from Surrey and it was great because you had this attack. And you would maybe take a request or two in the break, I would ask for maybe a Coasters song or whatever, Larry Williams and generally speaking you guys would put that into the next set. Which I thought was fabulous. No fancy sets or badgers heads or whatever was in at the time. You actually were quite stark against all the airy fairy stuff of the time.
Well that was part of it, the way we looked was at peace with the way we performed and the way we played, you know you could have dressed up in crushed velvet flares but it wouldn't quite have worked. During this two years of playing locally, all that made us all the more defiant- we cut our hair short and started wearing suits and things and actually looking at the audience cause we wanted to. Also, we found that we got a reaction. We were playing good but we were putting so much more into it so that it was more entertaining and people liked it. The more you see you're entertaining people, the more you do it. It just built up like that. Anybody who gets up on a stage wants people to react to them. With a rock band a positive way is like people dancing, and people laughing. I had this thing, when we started playing outside of London in the provinces and that, in front of a new audience the whole thing was kind of together then what we did. When we started playing, firstly people's jaws would drop. They were thinking 'what's this?!' They were just a little bit shocked and then after a couple of numbers, you would see someone laugh- they got it!
Yes. It was almost cartoonish- is that what you mean?
Absolutely! It's amusing. People know that's a guitar, its not a machine gun but they love when you 'shoot' them with it. It's exactly the same feeling it's like when you're playing cops and robbers with your kids- 'bang bang your dead!' People love the game.
The intentional drama in the performance- two things here when I first heard about you  but not seen play I bought a couple of singles of yours and I'd heard from other people in music you have to see these guys live. Make sure you do. So I did. Cause I take advice. And the first thing that struck me was this is akin to The Pirates and my favourite picture of you is this one here where you're on stage with Mick Green – you're yourself but you're in the company of people who have obviously fired you up. How did you get on with Mick Green?
Well, he was my hero all throughout my teens and then later on I got to meet him and of course then we were mates.
His sons now carry on the tradition. Playing the music that he wrote. Strangely, there's a wonderful Pirates- Live in Japan album where they get a similar reaction to you.
We worked in Japan with The Pirates a couple of times it was really good.
Would you say no Pirates, no Dr Feelgood?
In some ways, it would certainly meant a different sound. If it hadn't have been for Mick Green's guitar playing, I don't think I would have taken guitar playing so seriously. I really don't, Pete….
Pete Sargeant
In Part Two, Wilko and Pete talk about The MC5, The Coasters, Ian Drury and playing the guitar…..
Thanks Wilko, thanks Peter