Mozez
Run River (Single)
(Independent)
Jamaican soul singer Mozez is probably best known as a long-term collaborator with outfits Zero 7 and Nightmares On Wax. Although he is a singer/songwriter/producer, it has taken nine years for him to release his new solo album 'Wings'. He moved from Jamaica in the late nineties and now resides in London and it was there where he learnt the skills of being a music producer.
He worked on 'Wings' at the East London studio he owns with production partner Tony White (Hed Kandi, Frank Joshua).  The first single from the album is 'Run River' and it has Mozez providing the soulful lead vocal. It is a funky song that sounds like it is influenced by acts like Chic featuring Nile Rodgers and I can see it being quite successful in the dance music charts. The rich backing vocals really help make the song catchy along with the Curtis Mayfield pacing and I think to really appreciate the song it needs to ideally be played through speakers rather than headphones.
Hints of a reggae in the track helps create a summery vibe (Mozez's older brother Micheal is a talented reggae singer that Mozez idolized when they were growing up and he still asks his brother for outside views on whether his music is going down the right path.)
In conclusion, it is predominantly a dance track that will be well received by fans of that genre, especially Zero 7 and Nightmares On Wax. Although the song's production is high-quality and the vocals are pleasant it isn't something I would personally seek out.
Glenn Sargeant
Mozez's new solo album 'Wings' is released on Friday 6th November 2015. The first single from the album is 'Run River'. For more information visit: www.Mozez.co.uk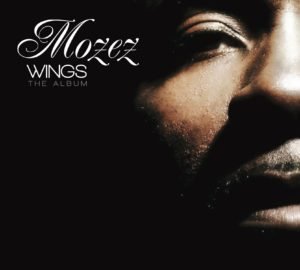 (Thanks to Pete Sargeant and Lewis Fromberg at Deacon Communications for help with this review)