11 Reasons To Love Whitesnake
With the mighty Whitesnake set to star at Ramblin'Man, Glenn and I thought we would put together this little listing. These are just some of our favourites, you will have yours we're sure but hopefully you might concur with some….from any perspective a quality group. Our friend Bernie Marsden plays some of these in his current sets, go see him!
Walking In The Shadow Of The Blues
How fine a musician was keyboard ace Jon Lord? Here, over a relentless guitar chug, he holds his own with forceful, swirling Hammond that DOESN'T bite into the guitar or bass frequencies to any extent. David sings at his most soulful. The guitars snarl like dogs. Oh and it's catchy as hell, too
Trouble
A laidback guitar chord intro, before very post-Fraser bass pumps the tune along, with one of Coverdale's best ever vocal performances. The backing vocals are well-paced. This really is one of the group's best efforts. The guitars cruise above the funk beat like vultures, never deserting melody
Lovehunter
This always sounded like a set-opener to me, all punched chords and held-back blues vocal. The slide guitar is just right and the stops and staggers just enhance the impact. The reference to a Back Door Man tell you what influenced this tune. As does the Spann-likepiano.And is there a better Whitesnake drumming performance?
Take Me With You
The live version I have has a frantic wah guitar intro nodding to Bo Diddley. The organ runs recall Bo's best album, Black Gladiator. Coverdale makes promises to his intended in the emphatic style of the day. There were always plenty of females at Whitesnake shows ! The wah guitar break employs a fruity tone before Lord cuts in with a tinge of Deep Purple In Rock ( I went to the launch of THAT album, now there's a story…). The bass playing here is exemplary and nimble. Hard rock par excellence
Need Your Love So Bad
Unfortunately, all these years on, the blues scene is STILL full of guitar players who think they are doing the world a favour by scowling and gurning through ten minute versions of this Little Willie John song, being a major scale blues ballad. It was brought to popularity by the early Fleetwood Mac and sung by Peter Green along with a string arrangement that I still find saccharine. But Coverdale's take popped up on a 12" single of Is This Love and it's well-handled if a tad derivative. The less showy version was by the late Robert Palmer, a man I still miss as a musician and friend.
Don't Break My Heart Again
A real stomper with crisp Hammond and dirty guitars. One of Coverdale's most edgy vocal deliveries can be heard here. The melodic figure over the bridge is quite hypnotic.
Child Of Babylon
A Free-influenced melodic bumper of a song with a rich musical backdrop, with staggers and some ace drum fills. Care has been taken over the vocal arrangement. The bass tone here is fabulous, on decent playback gear. Maybe an overlooked gem in the group's canon ? The guitar break is mobile and regal, over the tumbling backing.
A Fool For Your Loving
 The electric guitar weave on this track from both Mick Moody and Bernie Marsden is iconic enough – but the actual song is a crowd-pleasing killer and has shown enduring appeal.
Is This Love?
This track is clearly an eighties production with the electronic drums but the song is essentially a soul number. One of David's best ever vocals over an airy arrangement kept in check and all the better for it
Ain't No Love In The Heart Of The City
This classic Bobby Bland song featured on Whitesnake's four-track EP 'Snakebite'. According to David Coverdale in the sleeve notes of the album 'Whitesnake: The Early Years' explained 'Micky Moody and I had rearranged the song and slowed it down to audition the 'feel'. That is exactly what they did with the guitars encapsulating the groove.
To this day, this song is a live favourite of Whitesnake fans and is one of my favourites because they helped take a beautifully written blues song and give it an airing in a rock environment  to people that might've never heard it whilst giving it the unique Whitesnake treatment to show the band's versatility.
Love Ain't No Stranger
The electric keyboard intro is pleasant and simple but then the rest of the band kicks in and you are presented with David Coverdale's rock voice.. Stirring stuff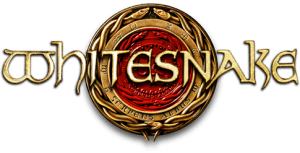 By Pete Sargeant and Glenn Sargeant
Whitesnake headline Ramblin Man Fair 2016 on Saturday 23rd July 2016 with a UK Exclusive Greatest Hits Set. Tickets are onsale now and available here: http://bit.ly/1UNhvyj