Tora Komanja
Shower Song (Single)
(Metropolis Studios)
Saudi-born Tora Komanja has been fortunate to record and release his first single 'Shower Song' at the famous Metropolis Studios in London, United Kingdom where artists such as Adele have recorded their albums.
The intro of the track is short with acoustic guitar as the track goes straight into the chorus 'Shower Song' for maximum radio-friendliness and impact as the use of organ and electronic keyboards is bright and vibrant as you'd expect for song which is trying to become the song of the summer for 2016.
Tora's lead vocals are clear and not mumbled which really helps as the soulful electric guitar solo cries out. It is clear from the song's lyrics, chord progression and pacing that artists such as Bruno Mars and wordsmith Jason Mraz are strong influences on this release. Mind you, when you are trying to replicate the summer music success that 'I'm Yours' and 'Just The Way You Are' generated you have to break down the components of the track e.g. catchy chorus of one-three words, rich backing vocalists to create a sense of musical warmth, fluid programmed keys, funky wah-wah electric guitar and references to the elements e.g. the sun, water, the sea, the beach.
So it is thoroughly generic but will appeal to many and possibly the radio. Hopefully they're are other strings to this artists' bow and we'll get to hear them.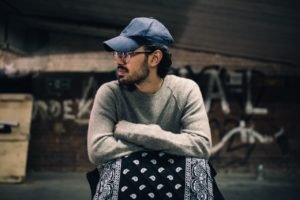 Glenn Sargeant
Tora Komanja's new single 'Shower Song' was recorded at Metropolis Studios and is released on Friday 12th August 2016. For more information visit his official website here: http://bit.ly/2aurqbZ
(Many thanks to Lewis Fromberg at Deacon Communications for help with this review)