Rachael Sage
Choreographic
(MPRESS Records)
Our favourite beguiling musical creature of the night returns with a quite different set of songs from the excellent Blue Roses and this time the compositions reflect her unplanned foray into what some call 'reality TV' and the US production 'Dance Moms'.
Sage composes on keyboards or guitar, immediately accessing a wide range of styles and sonic cadences which she is canny enough to shape into material with which she can express whatever she wishes. This versatility and concentration on quality songs means that she can appear on the same performance bills as Judy Collins, John 'It's Me, Look' Barrowman and even now Howard Jones, for a forthcoming set of dates.
I don't know any other performer who could do this and with quite such style.  Stylish Rachael certainly is, but this never takes precedence over the music. If I am ever puzzled by a Sage lyric it isn't too long before we can both talk about it face to face as she is a frequent visitor to the UK and Europe. The thing to bear in mind is that Sage has always loved dance and enjoys its spirit and energy; in a way this release is maybe long overdue, for someone who gained a Certificate in Dirty Dancing at Radio City Music Hall…..
'Heaven Is A Grocery Clerk' is a sprightly tune with thick string arrangement and lovely lilting vocal, a plea for escape. Beautiful bridge and subtle drumming. It's at once ethereal and warm, personal. Truly, this is one of her gifts. This over a baroque setting and background choppy wah guitar. By the end she is whispering in your ear in almost Vanessa Daou.
'Loreena' puts brush drumming over twinkly piano and again an almost conspiratorial delivery. It's about a strange relationship dynamic with a distant tinge of mid-period Kate Bush; 'Try Try Try' takes a choppy beat and electric guitar chording to brew up a sort of rock tango, with sad violin figures and handclap emphasis. I don't think I have heard Rachael's voice better recorded than this, it's on the money – soulful but never shouty. Insanely catchy, too this number.
'Home' is more pastoral and reflective, something else Sage can do. Seems to be a paean to New York, warmed by the string parts and muted tremolo setting guitar. Try not singing along with the chorus! 'I Don't Believe It' is a salute to Victor Meldrew…just kidding! An urgent tempo is used, with second line drumming, the chorus churning and tense. Insistent piano figures add to the wound-up ambience. Not sure what dance you might attempt to this cut..it's probably my favourite here and a song I could never come up with, for sure.
'French Doors' has an easy-rolling romantic vibe, a musical thank you it seems; 'Clear Today' again sounds urgent as it starts, the piano florid and yearning and the vocal almost whispered and serious, on the end of something. As if a wash of realism is falling. 'I've Been Waiting' has a soft funk setting, more of the tremolo's guitar and wah slivers, Sage is in fine voice on what sounds like a classic Laurel Canyon piece of whimsy. In that you could hear Carly Simon attempting this. Very good song.
'Learn To Let You Go' has slide over a Paul Simon tempo, a tale of the past and being an outsider. Maybe autobiographical. Maybe not. Best lyric here, sounding heartfelt. 'Five Alarms 'is relaxed and sounds stoic, beautiful strings in a quasi Celtic style. '7 Angels' is led by soft acoustic guitar and a lyric of visions, with solemn cello. 'It Would Be Enough' is a folky style song set to acoustic piano, I think I would have used a Hammond on this one, though. It's hymnal in pace for the most part and a true love song if ever there was one; Closing cut 'Home' is an acoustic rendition of the earlier inclusion.
The sleeve notes thank everyone who has ever lived on the Earth. Except me and that's only right, Miss, because I cannot dance.
Pete Sargeant
(Many thanks to Cat for help with this review)

<!– tower –>
style="display:inline-block;width:300px;height:600px"
data-ad-client="ca-pub-5118727284236050"
data-ad-slot="4083681723">

Rachael Sage's new studio album 'Choreographic' is out now on MPRESS Records.
You can purchase and download the album from Itunes here: http://apple.co/2kghBpA
For more information visit her official website here: http://bit.ly/2jrW0pH
In addition, Rachael Sage will be touring as the special guest on Howard Jones's March 2017 UK Tour. The tour stops at the following venues: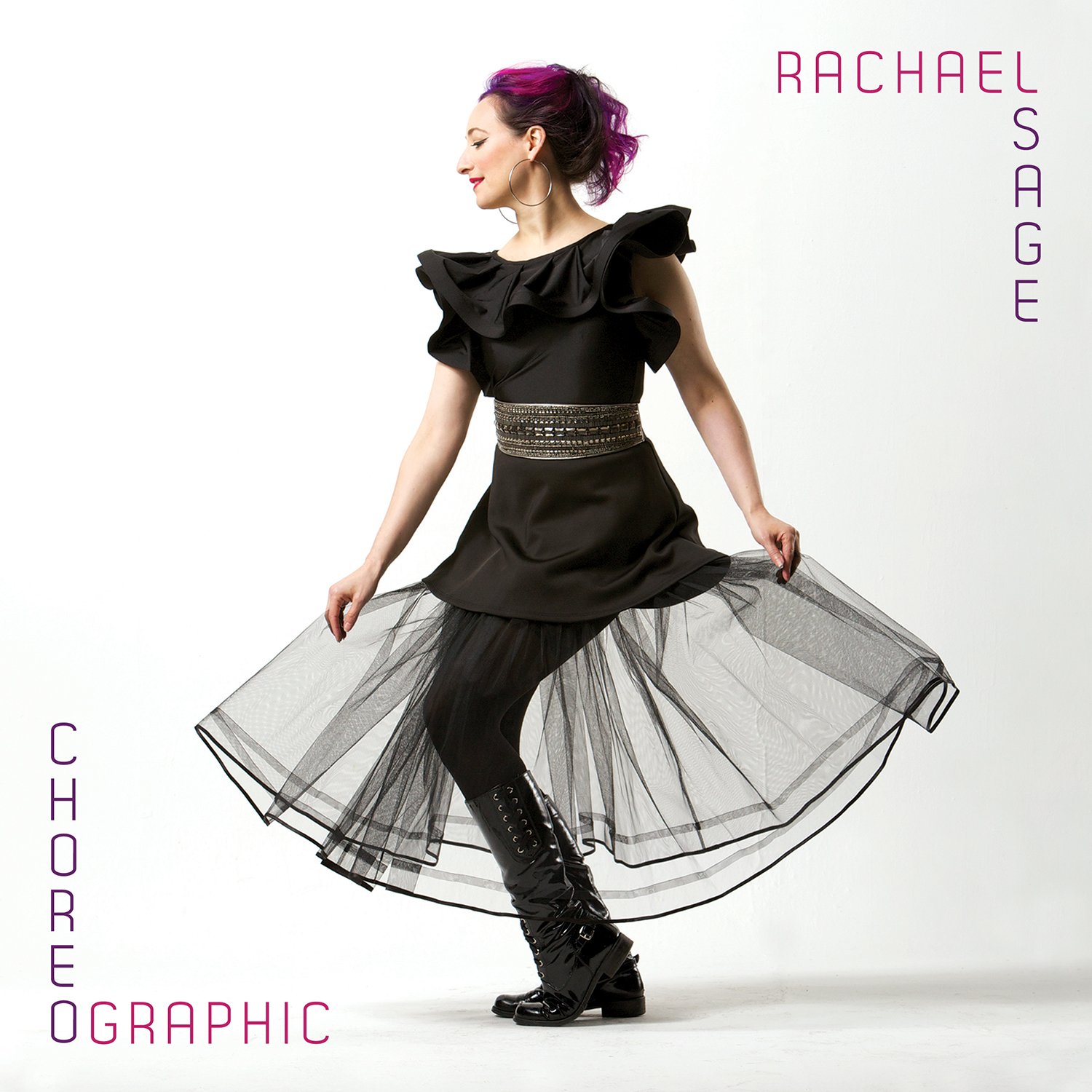 Wedenesday 8th March 2017 – The Exchange, Sturminster Newton, UK
Thursday 9th March 2017 – Grand Pavillion, Porthcawl, UK
Friday 10th March 2017 – Public Halls, Harpenden, UK
Saturday 11th March 2017 – Theatre Royal, Winchester, UK
Sunday 12th March 2017 – The Old Market (TOM), Hove, UK
Thursday 16th March 2017 – Brewhouse Theatre and Arts Centre, Taunton, UK
Friday 17th March 2017 –  Artrix Centre, Bromsgrove, UK
Saturday 18th March 2017 –  The Picturedrome, Holmfirth, UK
Sunday 19th March 2017 –  Palace Theatre, Newark, UK
Wednesday 22nd March 2017 – The Atkinson, Southport, UK
Thursday 23rd March 2017 – ARC, Stockton Arts Centre, Stockton-On-Tees, UK
Friday 24th March 2017 – Playhouse, Whitley Bay, Whitley Bay, UK
Sunday 26th March 2017 – Òran Mór, Glasgow, Scotland, UK
Tuesday 28th March 2017 – Union Chapel, Islington, London, UK
Wednesday 29th March 2017 – The Stables, Milton Keynes, UK
Thursday 30th March 2017 –  The Lowry, Salford, UK
Friday 31st March 2017 – Lancaster Grand Theatre, Lancaster, UK